Feel like your home
needs an
upgrade

?
-20% or -15% discounts for all full kitchen or bathroom remodeling projects
The campaign lasts until the end of June!

Remodeled hundreds of homes
If you're looking for an experienced, dedicated general contractor in San Jose, CA area, contact Golden State Designs for a free quote. We do both residential and commercial work of any size, specializing in remodels. Our company is fully licensed and insured, and we have been serving the region for years.
The kitchen is the central point of attention. If your kitchen is well-designed, you will enjoy cooking and spending time there. Our kitchen remodelers handle all – traditional to modern renovation designs.
Flooring
Countertop installation / renovation
Sink installation / replacement
Backsplash, cabinets and more
A gloomy and confined bathroom space is complete stress with which your morning start and the day ends. We offer budget-friendly solutions to change that.
Home remodel jobs take around two to three weeks.
For more info view this page.
We provide Home add-on plans that will boost your home's economic value. Our professionals design small as well as large rooms in a way that synchronizes with your existing home as well as your backyard. We take care of the aesthetic sense of your property while doing home additions so that your property does not lose its appealing look. We do all the amendments without exceeding your budget limit.
The ADU (Accessory Dwelling Unit) is a part of your home just like your next edited home. It might be attached to the home or a detached apartment. They can be used for several good reasons such as a guest house, garage, work-from-home office and much more. We handle the entire ADU home development process from initial planning to permitting and building your ADU.
Golden State Designs was founded in 2006 by Gad Petel, a second generation general contractor. They have been delivering great experiences to their customers in the Bay Area since 2014.
How did you get started in the industry?
My father started his business in LA, so I worked for him as a side gig to make money for college. It was always my side business—I was working in fashion!—but I kept getting more and more referrals until one day a client told me they wanted me to build their home, so I decided to leave my comfort zone and the rest is history.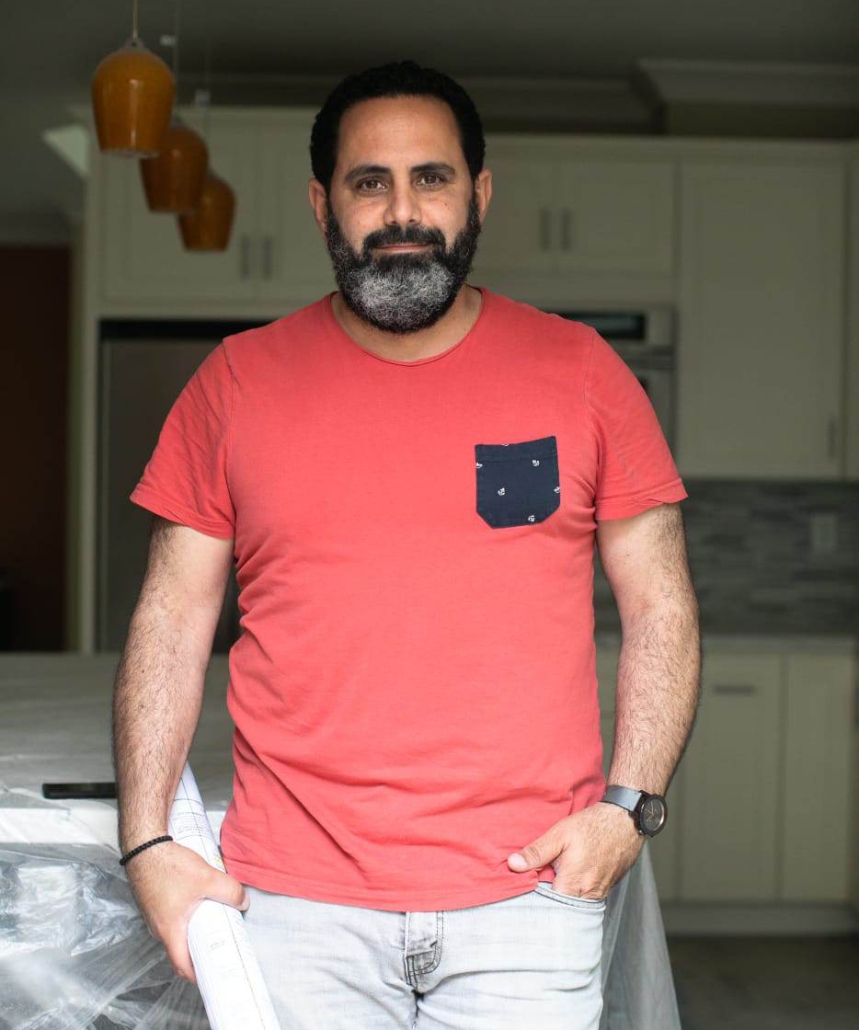 How do you keep your stream of referrals so strong?
I look at the project and the homeowners behind it. That way I can understand exactly what they're trying to achieve while becoming their trusted advisor, confidant, and even a friend. I'm very good at forecasting—not just the prices and process, but the finished product. I feel like I have x-ray vision to see where we might have problems before they happen. I'm very frank and forward but friendly and I think this mix works well.
Why opt for our services?
At Golden State Designs, our home remodeling experts pride themselves on delivering exceptional experiences tailored to the client's needs. With a strong foundation in both design and craftsmanship, our professional team is fully equipped to turn your dreams into reality.
We are committed to offering competitive and affordable pricing, ensuring that our top-notch services are accessible to a wide range of clients. 
We maintain open communication, forecast potential issues, and stay up-to-date with industry innovations, such as modern communication methods and advances in green materials and safety equipment. Our diverse range of services ensure that every client can find a solution for their specific requirements.
Don't count on our words,
check for yourself 🙂
Working with Gad and his team was a super pleasant experience. They are super professional and delivery work both in time and high quality. Our house came out great and even my neighbors would come and give praise about it. Both my wife and I are extremely happy with it and have recommended Gad to all my friends who are thinking about remodeling. I would more than happy to work with him in the future.
Gad is a master at construction. He was able to articulate the process and set the expectations from the get go. He followed up with timely execution, and meticulous attention to details. Keeping us within budget was very appreciated. Highly recommended!!!
Additionally, we offer free cost estimates and AI-generated visualizations to assist in conceptualizing design elements and color schemes for your renovation project. Book a time to get access.